Do you have gray hair issues? Ti-UNic, the scalp master, is creating an exclusive products with its cooperated beauty brands!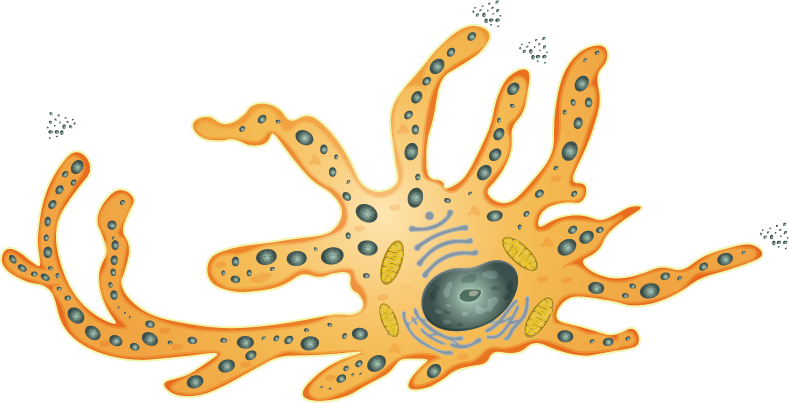 Reported by The hub news
Modern office workers are under pressure every day to deliver urgent tasks assigned by their superiors and performance goals that the mission must achieve. At the moment, you figure out gray hair has quietly emerged .
The secret of black hair is actually hidden under the scalp, staying up all night, stress, air pollution cause hair graying. Most people are likely to dye their hair. However, this is only a temporary but hair-damaging process, and there is a risk of cancer.
Ti-UNic Biotech has continued to cooperate with the professors of the University of Paris VI in France last year, and the exciting news has just come out recently. For the China Beauty Expo held in mid-May, Ti-UNic Biotech successfully attracted the attention of many manufacturers, agents and brand owners through its unique marketing strategy. Even Unilever asked about the related information of 828®, showing that gray hair has bothered a lot to modern people. The topic "How to grow back to your natural color is becoming an important issue.
Taiwanese brand owners have also begun to use TUN-828® raw materials to launch scalp care products. A Taiwanese brand "MAGIMAGI" showed interest in developing beauty products with Ti-UNic at exhibition. Hence, the first scalp deep shampoo and scalp revitalizing essence came to the market and even used by and have received positive responses from many customers in the market. As a professional skin care products company, Ti-UNic Biotech's core goal is not only to increase competitiveness into the international market, but also hope that by providing key raw materials, local brands can be promoted to success. In addition to develop hair products for MAGIMAGI, Skin care products have also launched soon after. The cooperation among Ti-UNic and MAGIMAGI is expected to bring more and better products to customers.
Ti-UNic Biotech is a B2B oriented company, and its services also span B2C. In addition to the supply of raw materials, Ti-UNic is also a high-quality consultant who can arrange formulations, packaging, and marketing. The members of the team are deeply experienced in the industry for many years. Even Ti-UNic Biotech has only been established for three years, its cooperation with the cosmetics industry has achieved excellent results, and it has also received a large number of positive responses in the actual hair salons market. Through different sales platforms, Ti-UNic Biotech actively promotes services, increases brand visibility, uses the best quality hair products to solve customers who are disturbed by gray hair, so that they can regain youth and confidence.
Latest
Where personal care ingredients and creators come together.
In-cosmetics global returns this year in April 2022, in Paris.
Let's live a healthy life by keeping some good life habits.
Category
Top